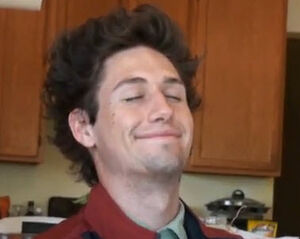 Brock is a character from the Stupid Mario Brothers series, and is acted by Austin Stevenson. He is Ash's best friend. He does not play a big role in the plot of the series. He is mainly used for comedy, mostly making fun of the Pokémon character Brock. Brock from Pokémon has lines for eyes, so they pretend Brock is blind.
Brock does appear in the series as a minor character. He is used as a referee for sports in some episodes.
Brock does appear in the Movie, manily just playing Pokémon with his best friend, Ash.
Ad blocker interference detected!
Wikia is a free-to-use site that makes money from advertising. We have a modified experience for viewers using ad blockers

Wikia is not accessible if you've made further modifications. Remove the custom ad blocker rule(s) and the page will load as expected.